We are passionate about missions & being involved in enabling front line Kingdom work to take place in the nations; about listening to God & going where we hear Him say to go to do what we hear Him call us to do; and about encouraging others in Kingdom work at the same time.
Click on our photos or scroll down to learn more about each of us
or click our wedding photo to learn about our journey together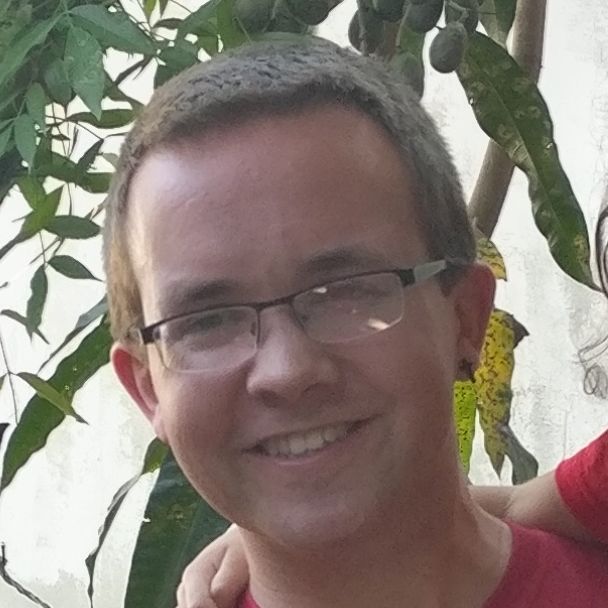 The first thing to address is Peter Francis' name/s. The short story is that he remains known by his first name, Peter, by those in the UK, but in the rest of the world he has become known by his middle name, Francis. He prefers you refer to him accordingly based on where you know him from.
Background
Peter was born in Ashford, Kent in the South East of England, attended Godinton Primary School and the Norton Knatchbull Grammar School for Boys and Sixth Form, and was a part of Ashford Baptist Church.
Following school he spent three years working with Youth For Christ around England including Leicestershire, Buckinghamshire, the Wirral, and more, including working alongside churches such as Holy Trinity Ashby.
He then attended University in Portsmouth, studying Psychology and getting involved with a great many areas of student life. Most notably he was involved with the work of the Christian Union and the student life at the King's Church.
Following on from this he took part in an 11-month, 11-country mission trip called the World Race, coming to be known as Francis by all of those he worked alongside around the world and it was during this time that he met Andrea.
He went on to train as a Secondary Mathematics Teacher before getting married to Andrea and transitioning to full time work as an overseas missionary. From 2014 to 2019 they were part of Youth With A Mission in both Malaysia & Guatemala.
Work Areas
During his time on the mission field Francis has been involved in both front line and support roles.
Front line work has included working with the homeless, teaching English, aiding with the delivery of children's ministry, Bible distribution, and more. He has also helped staff a Discipleship Training School.
In particular, he has found that he has a gifting and passion for administrative tasks that allow others with more front line vision to be able to more fully focus on those works. He has been involved in accounting, website management, documentation, logistics, communications and more.
Sometimes his work can be somewhere in the middle, such as serving as a translator for a visiting team or individual, to enable them to cross the linguistic barrier and interact with the local people.
He is motivated to serve the missionaries he works with in the ways, but also in a directly intentional ways by considering the care that missionaries receive. One area he enjoys serving in is in worship leading through singing and playing the guitar – in one or two languages.
Hobbies
Francis enjoys a number of things in his free time.
Whilst he has grown in leading worship over the last few years and enjoys playing the guitar & singing, he has also started learning the drums, but hasn't gotten very far with that yet.
He enjoys watching movies, especially Marvel movies, and has a few bits of TV he follows, particularly DC shows (is there a theme there?). If he can find the time he enjoys a little bit of video games, though nothing current – just replaying through old favourites – and can find himself down a black hole of smartphone use if left unchecked.
One of his favourite things to do though is to go out on dates or have some board game time with Andrea, or take one or both of the kids out for ice cream or to a play area, or to go out as a family to do something fun.
Follow or contact him here: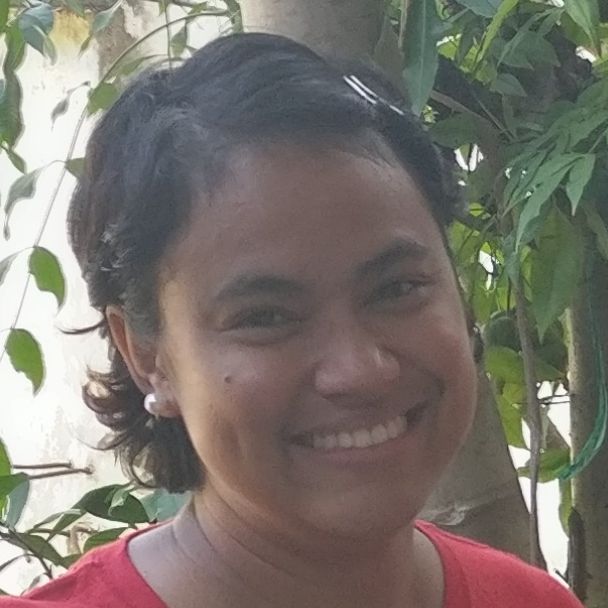 Andrea's name comes with a note too – being from Central America it is the Spanish pronunciation, so and-RAY-uh, rather than the more English AND-ree-uh.
Background
Andrea was born and raised in Puerto Barris on the north coast of Guatemala. Her father is a pastor and the equivalent of a bishop for Iglesia de Dios de la Profecia Universal (Church of God of Prophecy), and her mother is a primary school teacher.
As part of her secondary schooling she trained as a primary school teacher and tried some other job opportunities before going to University to test whether she should go into a career in medicine, ultimately deciding that that wasn't the path she was called to.
She went on to attend the Discipleship Training School run by the Youth With A Mission (YWAM) base in Guatemala city. The lecture phase took place there whilst their times of outreach to them out to serve in Mexico and El Salvador.
Following this time she returned to work in Puerto Barrios with a ministry called Casa Verde – led by a couple who had been staff at the YWAM base in Guatemala City, but run here as an independent organisation. During this time she met Francis.
She went on to work with YWAM in England at the Holmsted Manor base in West Sussex before getting married to Francis and returning to missions work, initially with Casa Verde in Guatemala and then YWAM in both Guatemala and Malaysia.
Work Areas

Andrea has been involved with front line ministry to varying degrees, having been the parent most involved with childcare between 2015 and 2019.
With Casa Verde and on outreach in Puerto Barrios she has served with ministry to orphans, to the elderly, with children's clubs, and more.
With YWAM in Malaysia she was involved with the outreach ministry to sex workers, the homeless ministry, serving in the charity shop, providing hospitality for teams & volunteers, and more.
With YWAM in Antigua Andrea served as part of the children's ministry team, in Bible Distribution, and with caring for teams. She also helped staff the Discipleship Training School that ran during their time there.
She has also served as a skilled translator for visiting teams & volunteers to be able to connect with the people that the ministries here reach.
Hobbies
In her spare time Andrea has a few things she enjoys doing.
She has some interest in music and has previously learned to play the guitar, now looking to learn to play keys. One day she hopes to learn to play the violin.
She owns a DSLR and has done some study of photography before, relishing any opportunity to serve as a photographer for whatever occasion.
She has a few television shows she enjoys, including Grey's Anatomy and the Crown, and can occasionally convince Francis to watch a chick flick with her. She enjoys Candy Crush and some other apps, and enjoys replaying some classics such as Mario Kart and Legend of Zelda on her N64 emulator.
Andrea enjoys going out for granizadas (shaved ice drinks) with Francis or as a family and is happy to be situated now so close to her wider family.
Follow or contact her here:
Francis & Andrea met due to his World Race team coming to serve for a month with Casa Verde in Puerto Barrios in 2012. There was a spark from the beginning, which they both initially ignored due to the "no-starting-relationships" agreements they were under, but after some encouragement from team mates they talked and used the month to build a foundation of friendship.
After the World Race had finished they had some time together to get to know each other more deeply, ultimately deciding to pursue a relationship in spite of the potential difficulties of it being cross-cultural, bilingual and long-distance. They each came to feel that those "difficulties" contributed to strengthening their connection.
Andrea moved to work in the UK and in 2013 they came to get engaged and married, responding to the call they felt God had put on them to pursue full time missions as a married couple. This initially looked like returning to Guatemala where they were able to serve together and go on to complete the Discipleship Training School offered by YWAM, this time in the Antigua city base in 2014.
Having tested their call to missions they felt God say that they were to serve in Malaysia, and so took the step to join staff with the YWAM base in Penang, first returning to the UK to develop a support base and strengthen their connection to Peter's home church which would become their primary link church.
During this transition they also learned that they were now expecting their first child and after the first few months in Malaysia returned to the UK for her to be born. They welcomed CJ (as she was known then) in early 2015 and returned to serve in YWAM Penang shortly after.
In their third year in Malaysia they started to think and pray about what was next and at that time felt that God was calling them to return to serve in missions in Guatemala. They were accepted as staff at the YWAM Antigua base and returned in time for the birth of their second child, JJ, at the end of 2017.
They served with YWAM Antigua for two years, finishing at the end of 2019. Francis was mostly involved with the base whilst Andrea was primarily focused on childcare, but they took what opportunities they could to both be involved in ministry, especially when they helped staff the DTS as a family.
Now they are excited to returned to serve in Puerto Barrios, somewhere the Lord keeps bringing them back to. This time their roles look a bit reversed with Andrea taking the lead on ministry work and Francis doing most of the childcare. They are delighted to be continuing in service on the mission field as a family.
Full name: Charlotte Joy Frizelle López (well, two surnames in Guatemala, just the first in the UK), she currently goes by Charlie, but before that was CJ.
Charlie has been a wonderful blessing to her extended family, bringing peace and, fittingly, joy, to those in Guatemala and those in the UK.
She is now attending school which is helping her improve her Spanish as she is now in a solely Spanish speaking environment, and has more opportunities than before for friendships with children her own age.
She enjoys jumping on a trampoline, riding around on her tricycle, playing with toys, and, as much as she can get out of us, watching kids shows on Netflix (she currently loves Masha and the Bear but is also a big fan of Tru & the Rainbow Kingdom, Storybots, Hey Duggie and GoJetters).
Full name: Jonathan Jeremiah Francis Frizelle López (with Francis as his middle name, just like his dad, grandad, and great-grandad), but currently known as JJ.
JJ has been another great blessing and is loved by his parents, sister, cousins, grandparents, and everyone else who meets him.
JJ is talking more and more and loves pointing out to everyone the things that he can name ("Dada! Broom-broom").
JJ loves trying to do whatever his sister is doing and generally following her lead. He is particularly fond of watching Paw Patrol and is known to make a fuss if anything else is put on to watch!